Dear Stakeholders,
Looking back at 2021, the world collectively experienced the continuation of the global crisis from the COVID-19 pandemic, with Thailand being greatly affected especially with the yearlong outbreak of the Omicron variant from April 2021 onwards. Through the tough stages of the pandemic, we are one of a very few developers who has not put a pause on our projects. Raimon Land has adapted to the ever-changing landscape and has further solidified its position as the leading luxury real estate developer in Thailand. Moreover, Thailand's property market is expected to return to pre-pandemic levels in late 2023, sooner than previously forecast, supported by an easing of housing loan regulations and a reopening to more foreign visitors.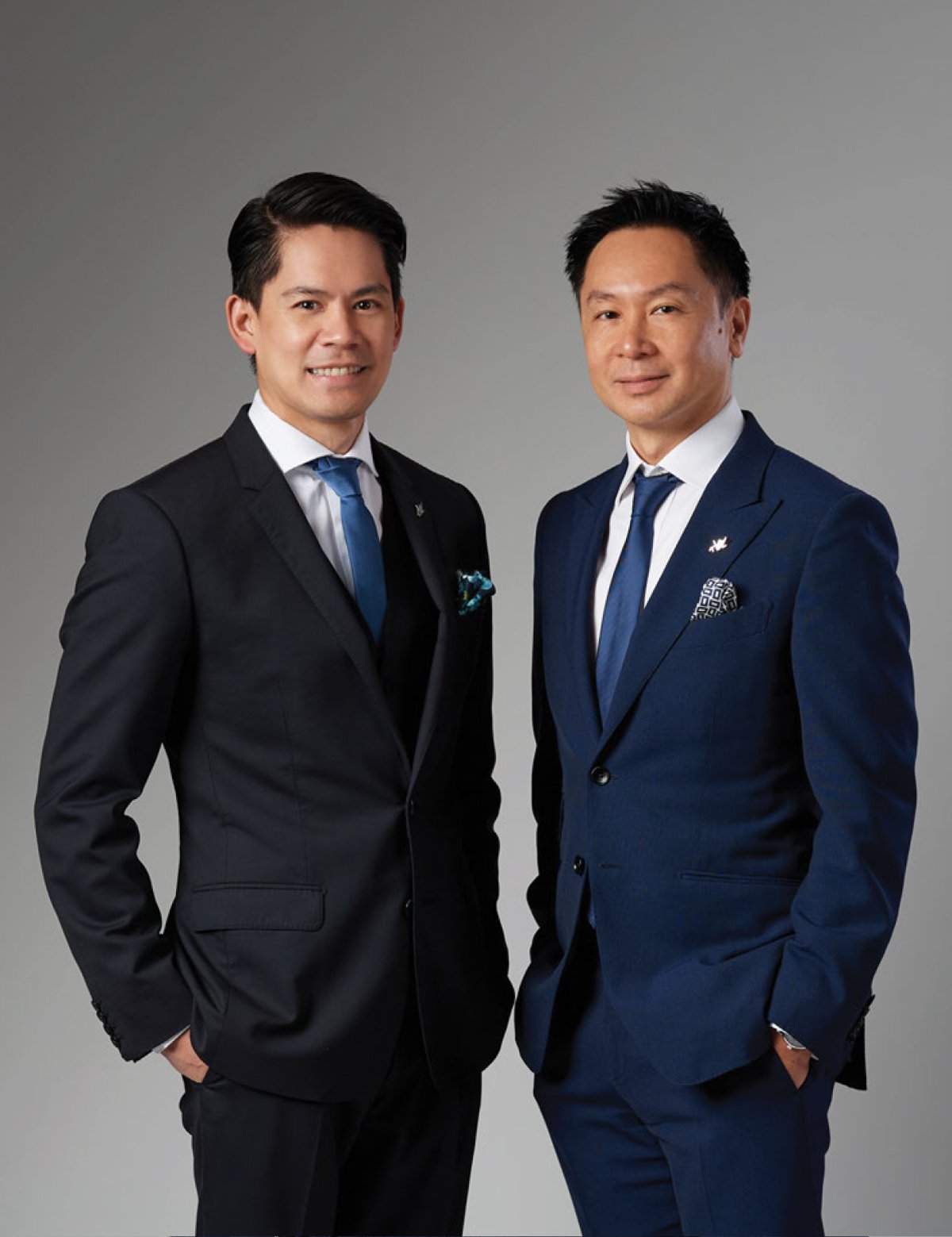 We believe that where there is a crisis, there is an opportunity. Therefore, over the year we followed through on our mission to tap into potential buyers in the market, and for this reason, The Lofts Silom project has completely sold out all its remaining inventory to our customers in 2021 despite the negative impacts of the COVID-19 pandemic, not to mention we have also successfully sold out all remaining units of The River, Diplomat 39, 185 Rajadamri, Unixx South Pattaya, and The Lofts Asoke in 2021. We have cultivated a 96.2% decrease in completed project inventory from December 2020 to December 2021. Raimon Land sold more than 100 units with a total value of more than THB 2,200mn even in unfavorable market conditions and now is moving steadily forward with The Estelle Phrom Phong and Tait Sathorn 12 projects with our partner Tokyo Tatemono Asia Pte Ltd., a well-established Japanese real estate developer. The construction for The Estelle Phrom Phong has reached 79% by the end of 2021 and is slated for completion before the end of 2022, while Tait Sathorn 12 achieved 32% construction completion and aims to transfer in 2023. We have sold units worth half of the total project value of The Estelle Prom Phong and around 70% of Tait Sathorn 12 by 2021 end, with both JV project values totaling THB 9,600mn. For the One City Centre project partnered with Mitsubishi Estate Asia (MEA Commercial Holding PTE Ltd.), another well-established Japanese commercial real estate developer, construction is at approximately 65% and the Letters of Intent received so far cover more than 40% of the Leasable Area. We expect to reach more than 75% occupancy by the time the building is open, and operations start early 2023.
We are proud to share the numerous recognitions and awards that our unique projects bring to Raimon Land. Our upcoming project, Tait Sathorn 12, won the "Best Luxury Condominium" award from International Finance Award 2021 by the UK's International Finance Publications Limited. The landmark grade A office development project, One City Centre (OCC), has also won the "Office Development of The Year 2021" award by Real Estate Asia Awards 2021, given to the development with the greatest innovation and recognizing the reimagining of office spaces in the central business district. The Estelle Prom Phong has also been awarded in 2020 for "Best Luxury Condominium Bangkok 2020" and the "People's Choice Award for Project of The Year 2020" from the DOT Property Thailand Awards 2020.
As we have deepened our ties with our existing partnerships, we continue to embark on new ones. Raimon Land has partnered with The Ascott International Management (Thailand) Co., Ltd., launching two new projects with spectacular riverside views: "Somerset Riverside Bangkok" featuring 52 exclusive units located in our award-winning condominium, The River; "Lyf Riverside Bangkok" featuring 71 units located on Charoennakorn road next door to The River. Both of the projects are expected to start generating revenue under Ascott's management in 2022.
The rebranding of Raimon Land in 2021 demonstrated our drive towards adapting our direction to modernize and captivate the young affluent generation and incorporate them into our target market. Our new corporate color scheme and logo design signal our client base of the new culture of independence and energetic creative drive that emboldens Raimon Land customers. The rebranding campaign also defines our 3 Core Values: to be Customer Centric, Creative Centric, and Value Centric.
For 2022, we are excited to soon announce our first luxury branded residences in the prominent Sukhumvit area. Moving forward, we aim to leverage future projects through renowned world-class brands by developing luxury Branded Residences and ultra-luxury Villas projects. Raimon Land is also gearing towards establishing itself as a platform provider by pursuing an asset-light strategy and developing future projects in joint ventures with landowners and investors. We are actively seeking and developing projects in top locations as well as tightening the project launch timelines.
Adding to our growing list of offerings, we are proud to announce the launch of Rosewood Residences Kamala, the first branded residential project in Kamala on the island of Phuket. Set to open in 2024, with sales reservations commencing in 2022, the project will establish the standard for the ultra-luxury real estate market in Phuket by providing residents with utmost exclusivity, one-of-a-kind views of Kamala's blue waters of the Andaman Sea, and state-of-the-art amenities and facilities on-site offering effortless living on the island.
As always, we thank and extend our sincere gratitude to all our shareholders, partners, customers, and employees for your confidence and continued support for Raimon Land PLC throughout the years.
Kris Narongdej
Chairman of the Board of Directors
Korn Narongdej
Chief Executive Officer