News and Activities
26 April 2023
'OCC', Thailand's tallest office building, appoints CBRE as sole leasing agent and property manager and welcomes CBRE as a new tenant. Also appoints MJPM to provide online advisory consultancy on property management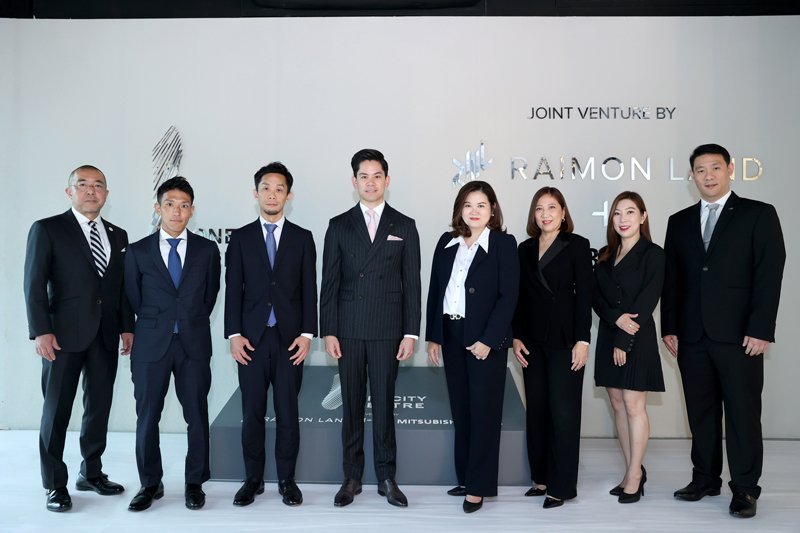 RML (Raimon Land Public Company Limited), a leader in luxury and ultra-luxury real estate development, and Mitsubishi Estate (Thailand) Co., Ltd., the global real estate giant from Japan and the joint venture partner of OCC (One City Centre), recently welcomed CBRE (Thailand) Company Limited (CBRE) as a new tenant of OCC, which CBRE will use as its new head office. CBRE, the world's largest commercial real estate services and investment firm, with a comprehensive network covering more than 100 countries across the globe, was officially appointed as the sole leasing agent and property manager, and will oversee provision of international standard professional management services to the landlord and tenants of OCC.
Additionally, Mitsubishi Jisho Property Management Co., Ltd., one of the largest property management companies in Japan with PM consulting records in six Asian countries and as a group company of Mitsubishi Estate Group, was appointed to provide online consultancy for the property management to OCC. The new appointment reaffirms the commitment of RML in delivering an excellent customer experience through collaboration with world-class consultants.
OCC is a Grade A luxury office building with a total project value of over THB 8.8 billion, boasting a total rental space of approximately 61,000 square meters. It is the tallest office building in Thailand, with 61 floors or 275.76 meters of height, located on a plot of over six rai in the heart of Ploenchit, adjacent to Ploen Chit BTS station. The design consultant for building design concept was world-renowned design firm Skidmore, Owings & Merrill (Thailand) Co., Ltd., worked with a multidisciplinary team of local architect, such as Design 103 International Ltd., and Tandem Architects (2001), Thailand's leading architectural design companies; as well as Shma Co., Ltd. as landscape consultant; DWP (Thailand) as interior consultant; and Aurecon Consulting (Thailand) as M&E consultant.
OCC has already garnered a name for itself with accolades such as the 2-star Fitwel rating from the U.S.-based Center for Active Design (CfAD) for its outstanding building development, assuring its tenants that the premises are easy to use and conducive to productivity, and the Office Development of the Year award from Real Estate Asia Awards 2021 for the most outstanding building management innovation in Asia Pacific.
For those who are interested, please contact CBRE sales representative tel. 02-119-2707, 089-010-5410 or https://bit.ly/40raz1e or visit www.onecitycentrebangkok.com