News and Activities
11 September 2023
RML delivers super exclusive experiences for VIP customers; holds a private event to showcase new high jewelry collection from global brand GRAFF for the first time in Thailand.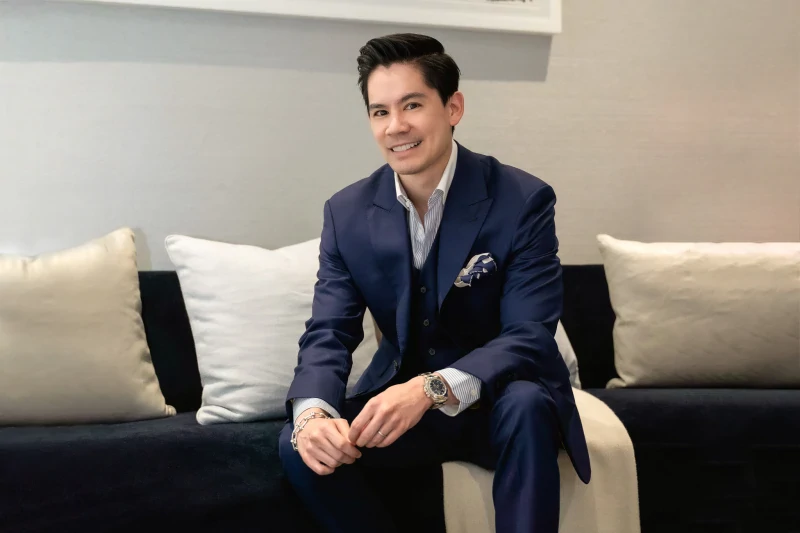 RML (Raimon Land Public Company Limited), a leading luxury and ultra-luxury real estate developer, continues pursuing its customer loyalty program for top-spenders by delivering super exclusive experiences for them to explore the beauty of more than 120 diamond jewelry masterpieces and the latest collection from GRAFF, a vertically integrated jewelry house renowned for their legendary and exceptional quality of diamonds. The event is held in an extraordinary atmosphere at the Riverfront Penthouse of Four Seasons Hotel Bangkok during 7-9 September 2023.
Mr. Korn Narongdej, Chief Executive Officer of RML, said, "RML gives priority to delivering the unparalleled, magnificent, unique and best experiences for customers because all customers are important to us. They deserve good care and great experience to create the most possible impression. We have organized exclusive activities for our customers on a continual basis. Previously, we delivered the exclusive experience for them by holding a private event featuring high-end luxury fashion brands. This time, we are honored to partner with GRAFF, a leading high jewelry brand, to launch an exciting activity 'A Private Showcase of the World's Most Fabulous Jewels', which is the first private showcase of GRAFF in Thailand, for RML's customers. GRAFF is an outstanding and famous legendary jewelry brand with over 60 years of history which is first and foremost known for the unparalleled size, unique quality, exceptional rarity and historical provenance of its diamonds. We truly hope that our customers will find this event satisfactory and impressive. RML is determined to continuously create extraordinary activities that are not easily accessible for customers in order to win their hearts and uphold the status of a leading luxury and ultra-luxury real estate development brand."
'GRAFF - A Private Showcase of the World's Most Fabulous Jewels' is warmly received by RML's prestigious customers who are diamond jewelry lovers. The event is held at the Riverfront Penthouse of Four Seasons Hotel Bangkok at Chao Phraya River. The room is attractively decorated like a magnificent kingdom overwhelmed with plentiful dazzling, exquisite and luxurious diamond jewelries including more than 120 pieces of high jewelry creations from the iconic collections and the latest creations of GRAFF.
Besides, the VIP customers also enjoy a pleasurable high tea and immerse themselves in the romantic scenery of the Chao Phraya River at the Four Seasons Hotel Bangkok while appreciating the showcase of diamond jewelries that symbolize elegance, dignity, and prosperity. Many gifts are given to the VIP customers at the event together with superb privileges that satisfy the lifestyle of diamond jewelry lovers.