News and Activities
05 October 2023
JustCo OCC : The Perfect Coworking Space for Growth, Networking, and Productivity in Downtown Bangkok
The new co-working centre is ideally located in the heart of Downtown Bangkok, with easy access to a wide range of key amenities and institutions, including luxury hotels, embassies, shopping malls, restaurants, and recreational venues.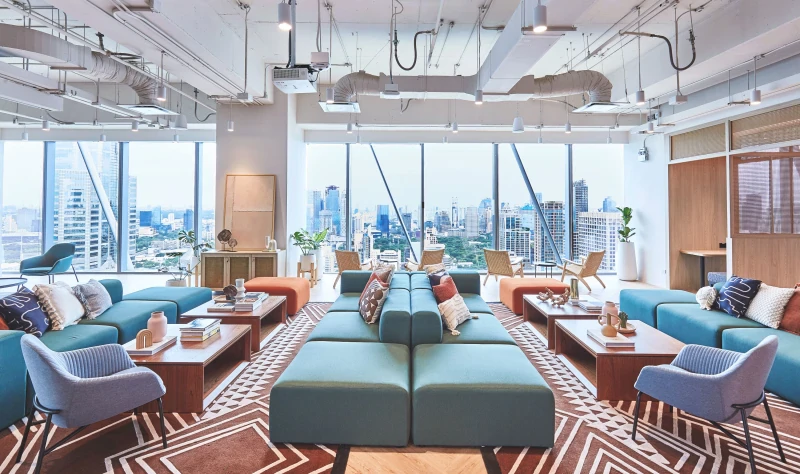 JustCo OCC boasts a suite of purpose-built workspaces in a tastefully designed facility that overlooks the bustling city skyline of Central Bangkok. (Photo Credit: JustCo)
OCC, the tallest grade A+ luxury office building introduces JustCo OCC, newest coworking facility operated by JustCo, Asia's leading flexible workspace provider. in the heart of Downtown Bangkok. With its prime location close to key amenities and comprehensive suite of hotel-like workspaces, JustCo OCC is the perfect place for businesses and individuals to thrive, grow, and network productively.
JustCo OCC, JustCo's sixth location in Thailand, is a joint management partnership venture between JustCo, RML (Raimon Land Public Company Limited), Thailand's leading luxury and ultra-luxury real estate developer and Mitsubishi Estate (Thailand) Co., Ltd., Thailand base of global real estate giant from Japan.
This newest JustCo facility occupies a 5,228-square-metre space across levels 37 to 40 of Thailand's tallest Grade-A+ luxury office building, offering panoramic views of the bustling Bangkok city skyline. Strategically located in close proximity to key institutions and amenities, such as luxury business hotels, embassies, convention centres, shopping malls, restaurants, and recreational venues, JustCo OCC is well-positioned to provide businesses and individuals with the convenience of hosting foreign delegates, attending conferences, or meeting key personnels. The area is also well-served by public transportation, because there is a skywalk bridge connected directly to the Ploenchit BTS station which is due to complete by the end of this year.
In addition to its prime location, JustCo OCC is also a tastefully designed coworking facility that offers a variety of hotel-like workspaces supporting different work modalities. Modern workers can fully enjoy the "work-from-hospo" experience at JustCo OCC by opting for their preferred workspace on-site, including a beautifully furnished work lounge and quiet nooks for focused work, and meeting rooms equipped with video conferencing capabilities. This makes it easy for individuals to collaborate with coworkers on-site, as well as business counterparts working in different parts of the world.
Aside from the purpose-built workspaces supporting different work modalities, JustCo OCC also houses a SNAP café on the 37th storey. Busy officegoers can enjoy local Thai artisanal coffee in the clouds and take in the scenic Bangkok city skyline amidst their busy schedules. Our partnership with local stakeholders to operate a café in JustCo OCC is a testament to our commitment to working with the local community to enhance workplace wellness and make work better for modern workers.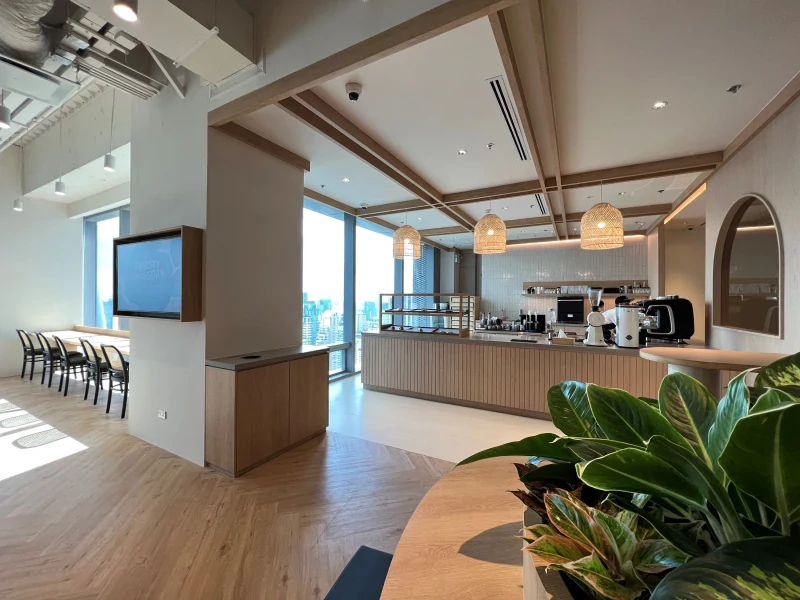 The extensive range of lifestyle options within and near JustCo OCC, such as restaurants, cafes, rooftop bars, spas, and many more, also promise officegoers an ideal blend of work and life. With after-work chillout options available right at their doorstep, modern workers can look forward to a more fulfilling workday. They can take quick shopping trips during lunch hours or enjoy spa sessions right to relax and rejuvenate after a long day of work.
The addition of JustCo OCC also serves as a perfect complement to JustCo's existing network of five other co-working centres. Modern workers can now leverage our extensive network of multifunctional coworking facilities across Central Bangkok as a platform to connect with the wider business community and instantly meet counterparts in the heart of the city whenever necessary.
To find out more about JustCo OCC, please visit: https://www.justcoglobal.com/th/en/centre/one-city-centre/