News and Activities
24 October 2023
'OCC' tenant update: Japanese giant Marubeni recently occupies space at OCC as its new headquarters.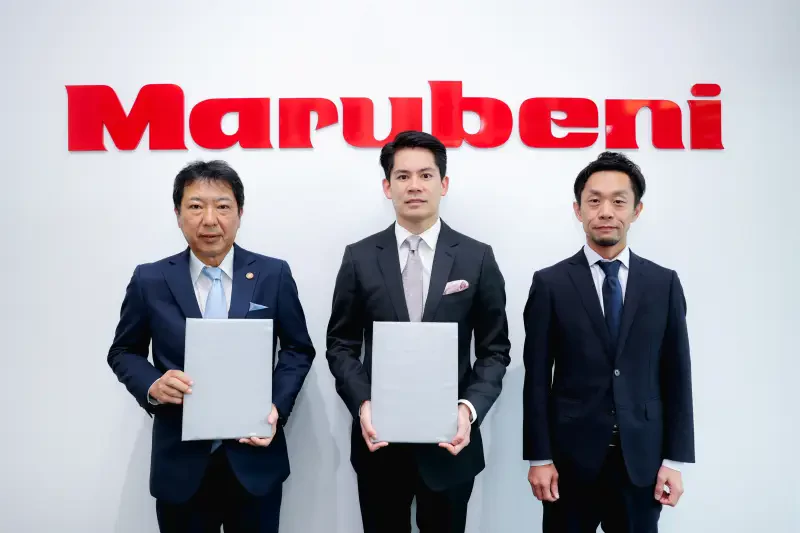 Mr. Korn Narongdej, Chief Executive Officer of RML (Raimon Land Public Company Limited), leader of luxury and ultra-luxury real estate development, and Mr. Yuji Okamoto, Managing Director of Mitsubishi Estate (Thailand) Co., Ltd., Thailand base of global real estate giant from Japan and joint venture partner of OCC (One City Centre), which is the tallest grade A+ luxury office building in Thailand, recently signed a lease agreement with Mr. Kazuo Hidaka, President of Marubeni (Thailand) Co., Ltd., one of the leading companies from Japan, to occupy approximately 2,000 square meters of office space on the 32nd and 33rd floors of OCC as the new headquarters in Thailand. Marubeni encompasses a comprehensive range of business activities across eight major sectors including Lifestyle, Food, Chemical Products, Forest Products, Metals & Mineral Resources, Infrastructure Project & Energy, Power Business, Transportation & Industrial Machinery, Financial Business. Choosing OCC as an office space by such a major Japanese corporation reinforces that OCC is well recognized and trusted by world's renowned companies for its potential location in the center of Asia, iconic designs, and highest building standards that offer rigorous security systems as well as healthy and hygienic environment. Furthermore, the building is complete with facilities, amenities and services that cater to the needs of all working and living styles.
Prospective tenants interested in leasing the space can make an appointment to view the property or obtain further information by contacting CBRE sales representative at Tel. 02-119-2707, 089-010-5410 or visiting the websites: https://bit.ly/41Q81uV or www.onecitycentrebangkok.com.